Ice Crusher MaxStat - Inline Coolant Bypass Thermostat for UTV Heaters
Product Description

Ice Crusher MaxStat - Inline Coolant Bypass Thermostat for UTV Heaters
The MaxStat directs all engine coolant to your Ice Crusher Cab Heater, this means that the output of your heater will be at its maximum. If there is heat in your cooling system them you will have heat from your Ice Crusher Cab Heater. More heat means a warmer cab and in turn a warmer you!
MaxStat only opens to let coolant flow though the radiator when the cooling system requires it to keep the UTV engine at an optimal temperature.
CNC Machined Aluminum.
Fits all 7/8 – 1" Radiator Hoses
5/8 barbed heater hose output.
Replaceable Thermostat.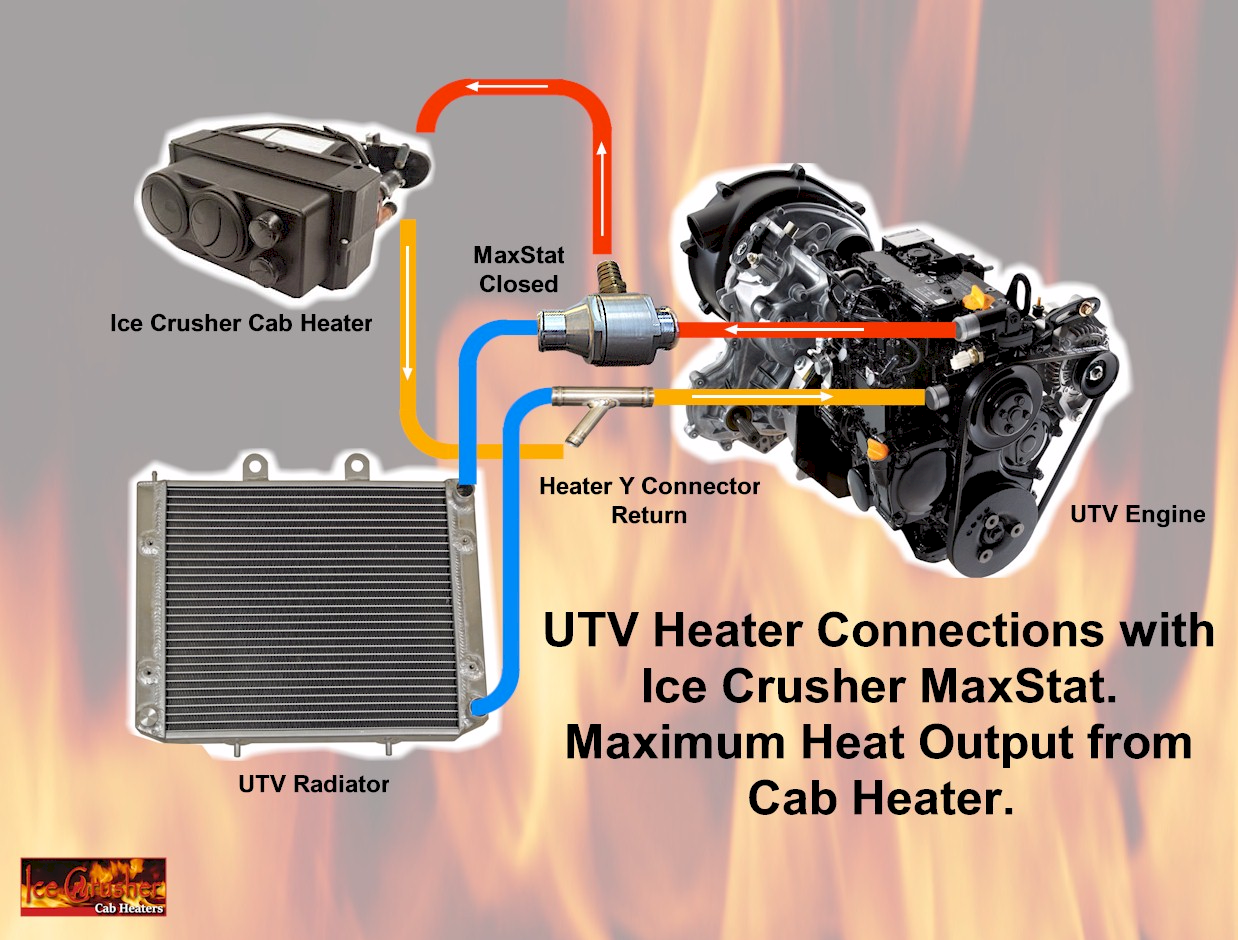 Find Similar Products by Category